Today I introduce the first in a new series titled "Mixtape Rave". Hosted by Blogger Shannydelioness, she scours the Internet to bring to you some of the mixtapes she has been feeling over the past week. Please note that Shanny is a Soca Junkie and there's a chance your favourite DJ's mix might be featured. Tune in.
1. Bienvenido A Miami – DJ Private Ryan
Sweet Soca at its finest prepared for the Miami Carnival Warm Up by one of Trinidad & Tobago's best DJs. DJ Private Ryan's mixes renewed my love affair with Carnival so of course they are a must listen for me. I love the mix of Soca artistes from T&T, St. Lucia, and all the other islands in between.
2. Summer Festa 2015 – Dei Musicale
This mix starts off with one of my favourite songs, Lean On (ft. MO) – Major Lazer & DJ Snake which ushers in some of 2015's hottest Dancehall, EDM, Soca and ending with the hottest Hip Hop selections.
3. PURESLU Promo Mix – DJ Puffy
I have Youtube's search engine to thank for discovering DJ Puffy's musical genius (my Tunein app is stuck on Slam 101 every evening so I have the chance to listen to his show).  This promo mix is PURE VIBES!
4. Soca VS Dancehall 2014 Promo Mix – DJ Lantern MD
This mix by one of my favourite local DJs keeps me wining from start to finish. The transition from Soca to Dancehall is seamless.
5. Soca Sampler Summer 2015 – Dei Musicale
Dei Musicale are known as the Musical Gods for a reason! This Soca mix is pure fire!

6. Soca Advantage Vol. 5 – DJ Franco of Bloodline Sound
All hail DJ Franco! This is a mixtape I've discovered on Twitter. The Soca Advantage series is officially a staple for me.
7. The Appetizer Plate 1 Mixed by SupaDon of 1NE Don Sound
It was 13thStreetPromotions' first mixtape and it was not a disappointment at all! The perfect mix of Hip Hop topped with a sprinkle of old school Dancehall vibes.
8. The Appetizer Plate 2 Mixed by DJ Fusion
Curated by 13thStreetPromotions and served by Blaze 876 Radio's DJ Fusion! If you don't know who DJ Fusion is, you need to download the Tunein app and find Blaze876 Radio now! This mix is straight FIRE!
8. Soca Yes Soca Promo Mix – DJ Levi Chin 
Another 13thStreetPromotions find. Though it was released earlier in the year, this Soca mix by one of St. Lucia's hottest DJs is still in my regular rotation.
9. Ready to Fete Crop Over 2015 – DJ Richie Ras
 This man MADE my UWI Carnival experience! We are not even going to talk about his party series, DUSK (I'm eagerly awaiting DUSK 2016). For me, the name Richie Ras is synonymous with a great time and this mixtape is no different.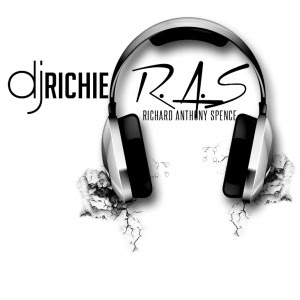 10. Crop Over 2015 Soca Sampler – DJ Puffy
My FAVOURITE Cropover mix for 2015!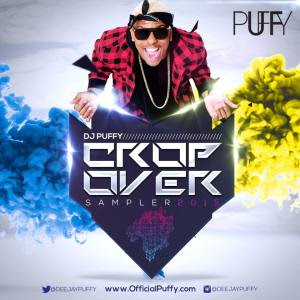 That's it for Mixtape Rave with ShannyDeLioness! Be on the look out for another installment in this "Mixtape Rave" series. Catch up on her Blog at Shannydelioness.com and follow her on Twitter at @Shanny_14, and Instagram at @Shannydelioness.
DOWNLOAD BANANA BILL!
Be sure to check out my affiliate @Dre1Alliance of www.StarAllianceJamaica.com, his crazy Facebook Page and more!