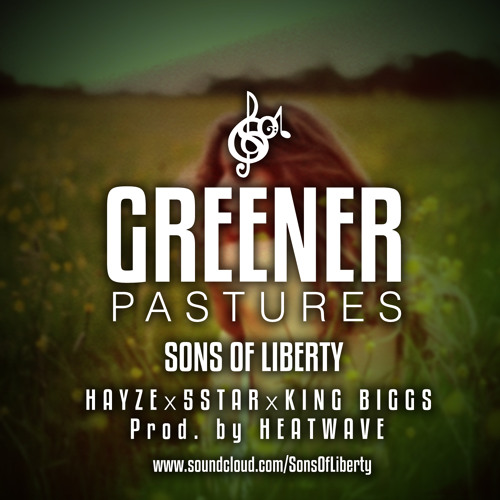 Today's new music comes from The Sons Of Liberty members Hayze, King Biggs and 5 Star. Titled "Greener Pastures" and produced by DJ Heatwave, the rappers talk about a young lady who dropped her mother's ambitions for her to go to school for the fast life. In her endeavors to chase fame and fortune she went through some rough times that made her look back on her decisions. In the end throughout her sadness and regrets she took her own life. Good song, not bad on the story telling, and the beat takes a cue from Biggie's "I got a story to tell". Check out the track below and share your thoughts in the comments section.
YOUTUBE!
Check out my channel at youtube.com/13thStreetPromotions
13th Street Promotions on FACEBOOK!
Check out 13thStreetPromotions on FaceBook here >>>> https://www.facebook.com/13thstreetpromotions
Be sure to check out my affiliate @Dre1Alliance of www.StarAllianceJamaica.com, his crazy Facebook Page and more!
COMMENTS? WANNA SHARE THE BLOG? DO SO BELOW…DONATE TOO!