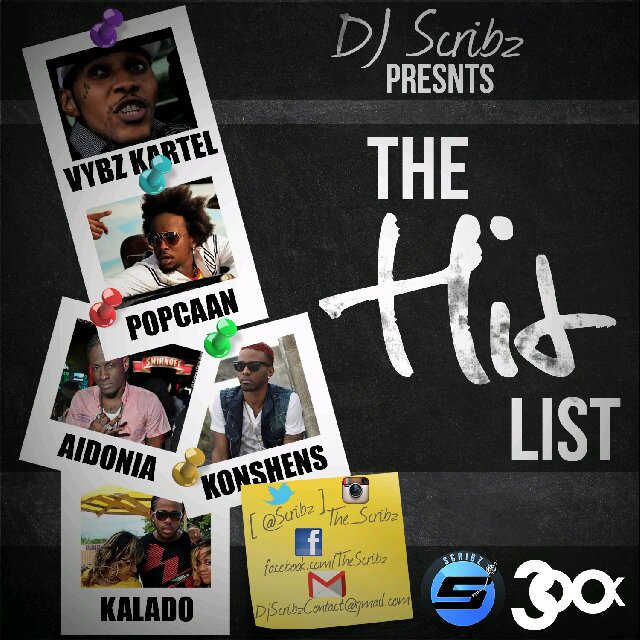 Hope you have our money ready when we deal with the targets on this Hit List! Today's mixtape comes from DJ Scribz and here he takes on the Assassin role. Titled "The Hit List", Scribz provides almost an hour's worth of hits from some the best Dancehall acts including Vybz Kartel, Popcaan, Mavado, Konshens, I-Octane and many more! Great mix from the young DJ and it's clean enough for the office so get it today! Want to be a part of the team? Check out the mixtape below and share your thoughts in the comments section.
DOWNLOAD!
Straight Mix – http://bit.ly/1hjBL8B
Tracked – http://bit.ly/18pulDA
Mobile – http://bit.ly/17l8Nn8
Check out Ayo Jay's new video "Your Number" here!
"LIKE" My New Page!
I'm currently a part of this NEW app that's about to change the way you handle dining options…RESTAURANTS JAMAICA! "LIKE" the page for more info.
https://www.facebook.com/pages/Restaurants-Jamaica-App/167734583412621
YOUTUBE!
Check out my channel at youtube.com/13thStreetPromotions
13th Street Promotions on FACEBOOK!
Check out 13thStreetPromotions on FaceBook here >>>> https://www.facebook.com/13thstreetpromotions