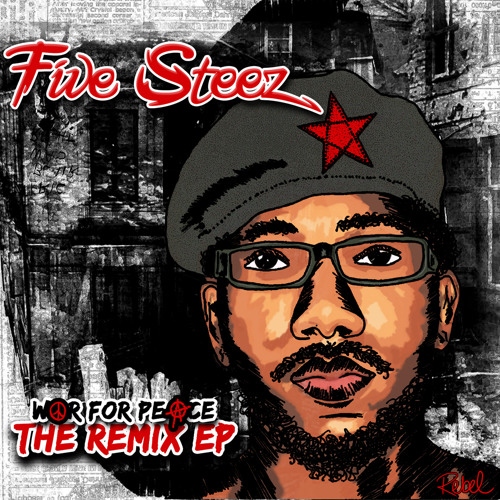 Today's entry comes from a regular to my blog, Five Steez. If you owned a copy of his debut album War For Peace, you're gonna love his new offering. Titled War For Peace (The Remix EP), this is a remix of 6 fan favourites off the album from producers such as Zitro, Inztinkz and DJ MTM. This is a nice take on the original tracks from the album, I'm sure there are a few of us who have heard these tracks on different beats in our heads. For those who download it off Fivesteez.com, you will be rewarded with a bonus track. Check out the EP below and share your thoughts in the comments section.
YOUTUBE!
Check out my channel at youtube.com/13thStreetPromotions
13th Street Promotions on FACEBOOK!
Check out 13thStreetPromotions on FaceBook here >>>> https://www.facebook.com/13thstreetpromotions
Be sure to check out my affiliate @Dre1Alliance of www.StarAllianceJamaica.com, his crazy Facebook Page and more!
COMMENTS? WANNA SHARE THE BLOG? DO SO BELOW…DONATE TOO!